Modern Workplace
A NEW WAY TO WORK IN A COMPANY
What is Modern Workplace
Modern Workplace is the new frontier of agile work, an essential step for Digital Transformation. It's a new way to work rather than a new workplace, focused on the productivity increase. The Digital Workplace, in fact, by leveraging on the integrated management of information and communication, imposes a radical change, both for companies and employees, whose advantages are measurable with KPIs indexes that show more productivity and therefore an increase in profitability.
Why it represents an innovation driving force for the company
Companies are pushed to adopt an IT innovation that allows a resources distribution outside the physical perimeter of the organization and, therefore, establishes identity and access management criteria.
A tool at the service of productivity
Employees are called upon to achieve business goals, by having at their disposal a technological equipment that allows them to collaborate – on site or remotely – thanks to communication, exchange, synchronization and information archiving platforms. Thanks to multiple devices constantly connected to the company information infrastructure.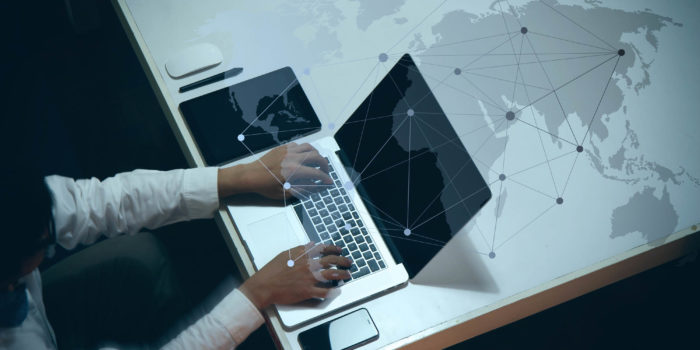 Device Deployment & Management
Proge-Software offers the best solutions for an efficient Modern Workplace. Our Device Deployment & Management solutions and services allow to plan and manage the deployment and to update operating systems and applications in a safe and economic way, by minimizing the necessary costs for the change.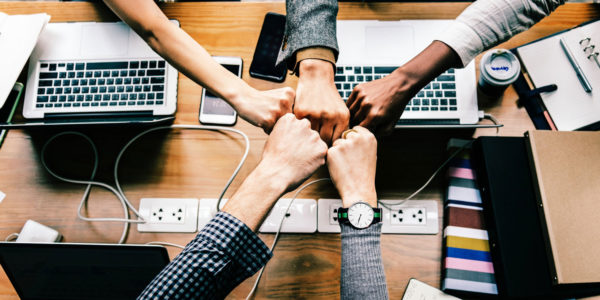 Portal, Social & Collaboration
At the heart of an efficient collaboration there is the ability to constantly access to company information also from any device. Proge-Software reaches this goal by using Microsoft SharePoint and by realizing collaborative, Social and Document Management portals, with an eye to the data protection and the other one to their rapid and appropriate sharing.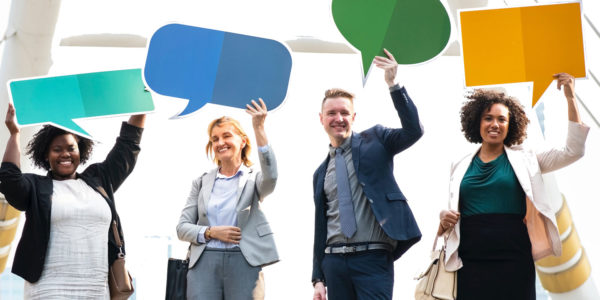 Messaging & Collaboration
Microsoft's enterprise products (Exchange, Office 365, Skype for Business) for communication and collaboration represent today one of the most efficient response to accelerate corporate organizational flows. Proge-Software accompanies companies in their ad hoc adoption, made on their real needs of efficiency, mobility and proactivity.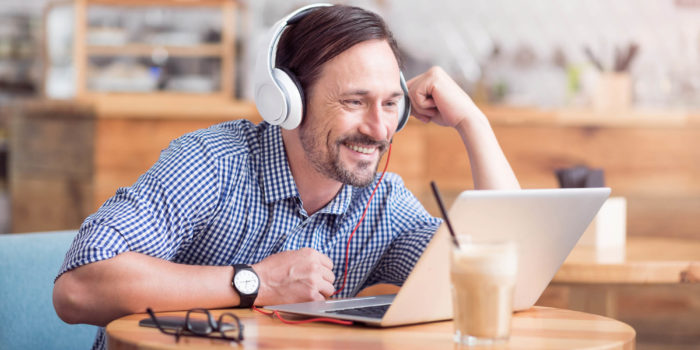 Unified Communication
In Unified Communication and Collaboration (UCC) platforms, instant messaging, e-mails, VoIP telephony, call conference are merged. A revolution that facilitates the interaction between colleagues, partners and clients. Proge-Software proposes the most advanced technologies in order that company communication – both synchronous and asynchronous – is unique, integrated and with competitive costs.
0
Estimated smart workers in Italy in 2017
0
Possible benefits for the Country
0
Increase in productivity from Smart Working
Case History
OUR SUCCESS IS MEASURED BY OUR CLIENTS SUCCESS
We are thrilled and honored to share that Proge-Software has been recognized as one of the finalists in the "Power Innovator" category for the prestigious Digital Innovator Champ Award at the Microsoft Italia Partner Awards held  in Milan. Being acknowledged among the top contenders in such a competitive category is truly humbling. It reinforces our

We are delighted to announce that we have achieved a new Microsoft advanced specialization, Modernize Endpoints, adding to our existing specializations in Advanced and Change Management, and Calling for Microsoft Teams, part of the Modern Work solution area. This recognition confirms our ongoing commitment to providing cutting-edge services and solutions to our clients. Microsoft's Modernize