Hybrid Cloud
The computing power of the public Cloud combined with the privacy of the private Cloud
The Challenge
Public or Private? Better Hybrid
Sharing data and applications in an IT environment that combines Public Cloud with Private Cloud: it is the Hybrid Cloud solution that offers companies the flexibility and computing power guaranteed by the Public Cloud along with the data and mission critical applications security through their conservation in an on-premise datacenter.
The virtuous crossing between the two Clouds
The hybrid Cloud offers companies the scalability of the public cloud, without forcing them to invest capital in onerous infrastructural purchases to handle peak of demand: they only pay for the temporary use of resources. In addition to this is the lower risk of data exposure, which are stored locally or on a server that can only be accessed by the company.
How can we help you?
By offering you a resource kit for the optimal adoption of a Hybrid Cloud Solution

Scalability
With the hybrid Cloud you can scale your company premises infrastructure up to the public cloud, so you can easily manage any overflow.

Technology
Proge-Software uses validated software and hardware which enable the Hybrid Cloud.

Convenience
Thanks to the scalability in the public cloud, you can pay for additional computing power only when needed.
Process

Environment Analysis
It is based on an assessment phase of the company's infrastructure and defines the connections between Azure Stack and hybrid resources.

Set-up
It involves the deployment of the basic virtual machine, customization, appliance setup, configuration and integration of Azure Stack with an on-premise data center.

Verification and testing
The final phase contemplates functionalities checks and testing, followed by the issue of the deployment document.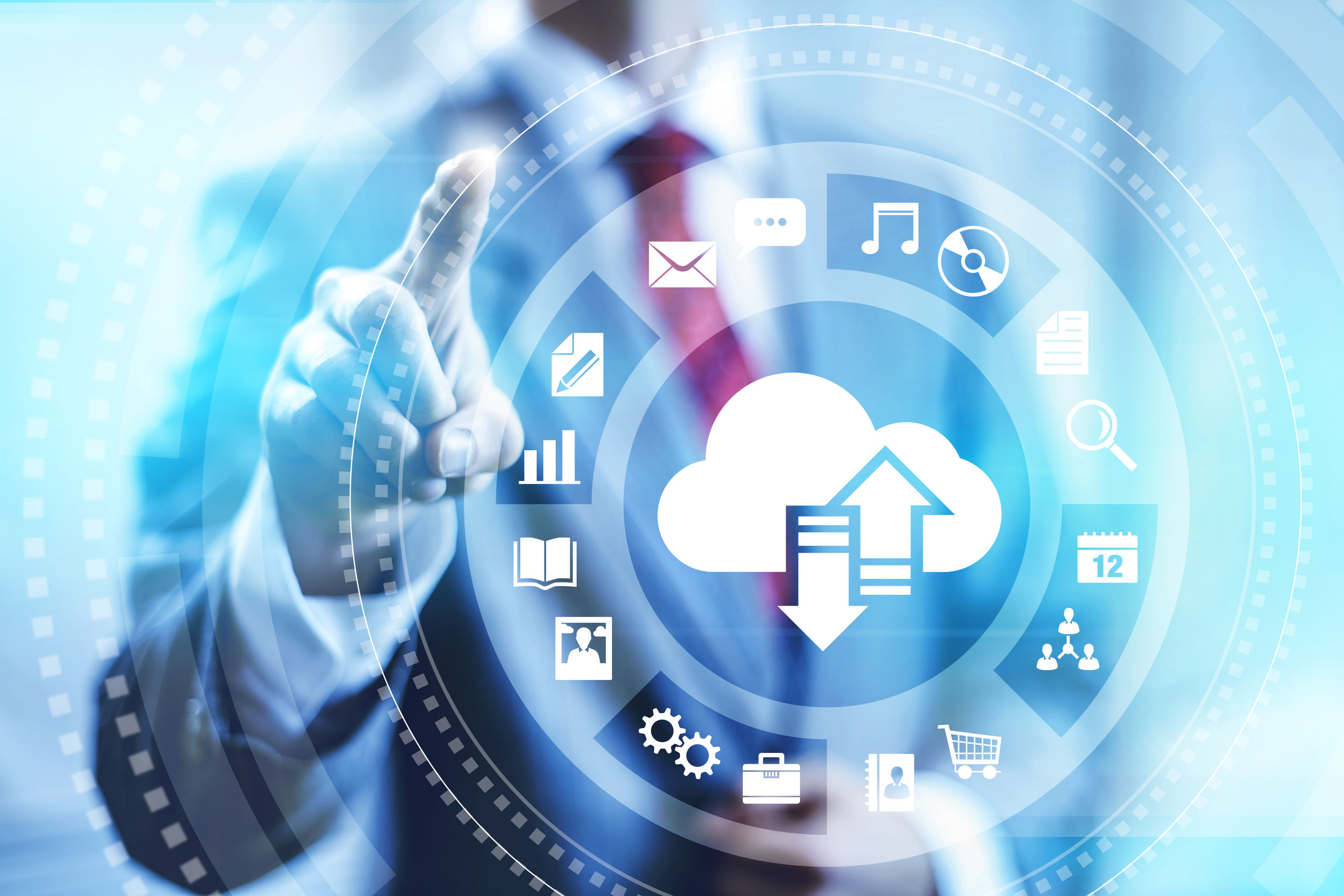 The ideal solution for companies and public administrations
The Hybrid Cloud is defined by professionals as "the best of all possible worlds". In addition to summarizing the qualities of both, it may represent a transition moment useful to examine the benefits of the cloud in terms of safety, efficiency and reliability. Therefore, it can be successfully adopted both in private companies and in public administrations. Also AgID, Agency for Digital Italy, recognizes that "the realization and definition of a strategic and evolutionary model of the PA Cloud will make possible to virtualize all public administrations fleets, with important benefits in terms of costs and maintenance management".
Our solution: ProgeStack
Are you a Public Administration? Do you want to migrate to the Cloud but you are not ready yet? Bet on the hybrid Cloud with ProgeStack.
Find it on MePA by typing ProgeStack.
Learn more:
Discover all its features by clicking here >>