Enable Smart-Working with Proge-Software!
For those who want to react to the crisis
In a very delicate moment like the one we are experiencing, collaboration becomes a strong point to transform critical issues into growth opportunities and to perfect digital transformation also at the company level.
In Proge-Software we are doing it, internal and external collaborators continue to be easily productive. Take the opportunity too!
Lululemon to launch a subscription service that requires a Mirror home fitness device | Engadget steroidsuk Herschel Walker: Presidential Fitness Council Firing Threat Meant to Throw Campaign 'Off Track'
We will guide you in choosing the right Proge-Software solution for your reality, to fully respond to your needs for the adoption of communication and collaboration platforms, change management, application virtualization and security.
But not only: we facilitate this step by supporting setup and adoption with free initiatives. Experience Smart-Working with us!
Building the future.Today.
0
Customer Satisfaction Index
0
Foreign Turnover (18 Countries)
0
Investment in Research & Development
Case History
Our success is measured by our clients success
This is the reason why  we are particularly proud to celebrate with them their professional goals, achieved also thanks to our partnership.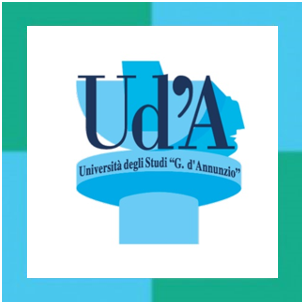 L'emergenza sanitaria dei mesi scorsi e le successive disposizioni governative di distanziamento sociale hanno imposto al Policlinico l'attivazione di soluzioni informatiche che permettessero al personale dell'Ateneo, inclusi docenti e studenti, di continuare a svolgere il proprio lavoro anche a distanza.
Proge-Software
KNOWLEDGE IN CONSTANT UPDATING
Since 1985 we produce high-technological content projects for Small and Medium Enterprises, providing them all the  necessary activities for the design, development and maintenance of the corporate IT system: from IT architecture design to complex IT infrastructure management, from the realization of Custom Software Development to the implementation of mobile solutions, from the creation of application infrastructure and databases to the design of Cloud scenarios, up to the creation of portals for collaboration.
In the current climate of uncertainty, public administrations urgently need to equip themselves to be able to respond promptly to the rapidly changing needs of citizens and employees. The redefinition and digitization of processes, both internal and external, can be facilitated and accelerated by low code technology: an approach that allows the automation of applications

It was wonderful to witness the delight of those gathered at the evening event on December 2nd, where our staff celebrated a year of great growth as well as the exciting launch of 3FS; all together to have fun, cheered by the fantastic band of "Mapo".

We thank all the participants in our launch event of 3FS – 3rd Millennium Fleet System, the most complete and innovative integrated fleet management system, unique in the world! The numerous attendees, both in person and remotely, attended the "live" presentation of the system, enriched by prestigious speeches from Microsoft, the academic world and international