Building the future.Today.
0
Customer Satisfaction Index
0
Foreign Turnover (18 Countries)
0
Investment in Research & Development
Case History
Our success is measured by our clients success
This is the reason why  we are particularly proud to celebrate with them their professional goals, achieved also thanks to our partnership.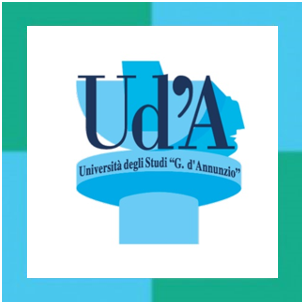 L'emergenza sanitaria dei mesi scorsi e le successive disposizioni governative di distanziamento sociale hanno imposto al Policlinico l'attivazione di soluzioni informatiche che permettessero al personale dell'Ateneo, inclusi docenti e studenti, di continuare a svolgere il proprio lavoro anche a distanza.
Proge-Software
KNOWLEDGE IN CONSTANT UPDATING
Since 1985 Proge-Software has been carrying out projects that create value and competitive advantage, becoming a solid reference point for customers and technological partners in the research, design and implementation of innovative solutions in the IT world.
It counts on an expanding organizational structure, with branches in Milan, Hungary and Switzerland, which has recently been enriched with the Sannita headquarters, set up in the middle of the lock-down period, a clear demonstration of courage, determination and resilience.
It carries out high-tech projects for large and medium-sized enterprises, providing them with all the activities necessary for the design, development and maintenance of the corporate information system:
from the design to the management of IT architectures and infrastructures up to the creation of Apps and customized "on premise" and Cloud software solutions, ranging in various fields including: Modern Work, Security & Compliance, Software Development, Cloud Adoption, Data & AI.
Know-how, quality level, speed of response and flexibility are the winning weapons of the company's competitive strength at national and international level.
We are thrilled and honored to share that Proge-Software has been recognized as one of the finalists in the "Power Innovator" category for the prestigious Digital Innovator Champ Award at the Microsoft Italia Partner Awards held  in Milan. Being acknowledged among the top contenders in such a competitive category is truly humbling. It reinforces our

We are delighted to announce that we have achieved a new Microsoft advanced specialization, Modernize Endpoints, adding to our existing specializations in Advanced and Change Management, and Calling for Microsoft Teams, part of the Modern Work solution area. This recognition confirms our ongoing commitment to providing cutting-edge services and solutions to our clients. Microsoft's Modernize