16 Giugno 2016
Posted by:

adm-prgsft

Categoria:

News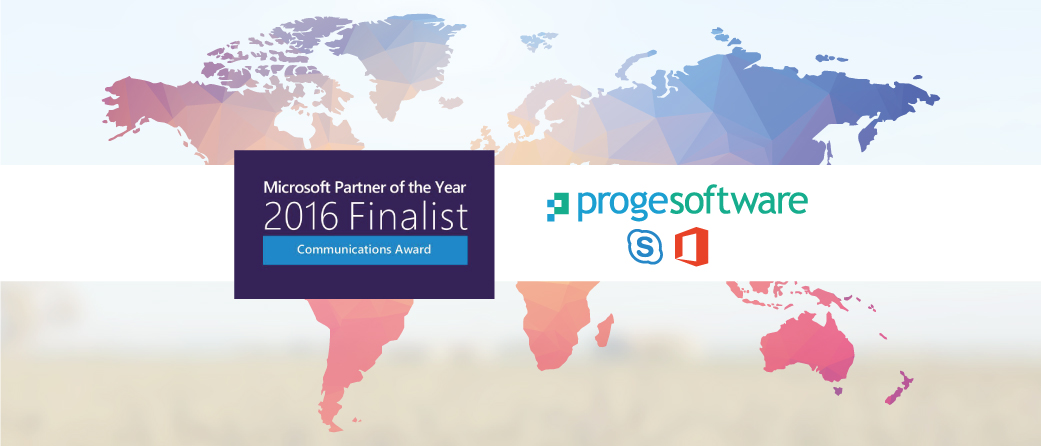 Proge-Software è Finalista per il Microsoft Communications Partner of the Year Award, per aver dato dimostrazione di eccellenza nella realizzazione di soluzioni innovative basate sulle tecnologie Microsoft.
"Siamo orgogliosi di questo riconoscimento da parte di Microsoft," dichiara Bruno A. Meneo, Amministratore Delegato di Proge-Software. "Essere finalisti del Microsoft Communications Partner of the Year Award significa essere stati considerati degni di costruire il futuro, utilizzando le tecnologie Microsoft."
Gli Award sono stati previsti per numerose categorie ed i vincitori ed i finalisti sono stati scelti tra oltre 2.500 candidature provenienti da 119 paesi del mondo.
Proge-Software è stata premiata per la realizzazione di servizi e soluzioni di Comunicazione di altissima qualità. L'Award premia infatti i partner che hanno dimostrato grande esperienza nella realizzazione di soluzioni di comunicazione basate su Skype for Business ed Office 365, capaci di migliorare le modalità di comunicazione e di collaborazione delle persone e delle aziende.
"Siamo onorati di riconoscere Proge-Software come Finalista 2016 del Microsoft Communications Partner of the Year Award," ha dichiarato Gavrielle Schuster, general manager, Worldwide Partner Group, Microsoft Corp. "Proge-Software è un chiaro esempio dell'eccellente talento che vediamo nella nostra comunità di partner, nel fornire soluzioni innovative e di trasformazione ai nostri clienti comuni."
Il Microsoft Partner of the Year Award premia i partner che hanno realizzato, nell'ultimo anno, soluzioni eccellenti basate su piattaforma Microsoft.
È possibile consultare la lista completa dei finalisti e dei vincitori degli Award cliccando QUI.