7 Dicembre 2016
Postato da:

adm-prgsft

Categoria:

News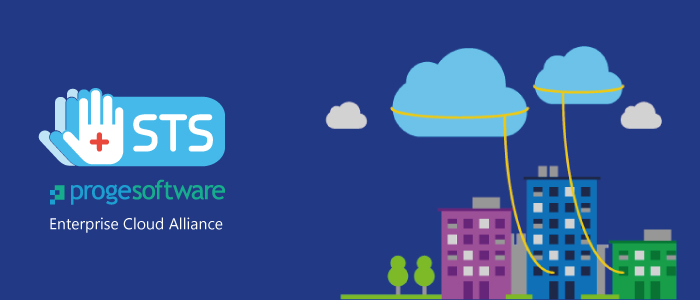 Proge-Software annuncia l'adesione alla Microsoft Enterprise Cloud Alliance.
Proge-Software, uno dei più competenti Microsoft Gold Partner nel mondo, nominato Microsoft Communications Partner of the Year Award Finalist a Luglio 2016, collabora con Microsoft da oltre 20 anni realizzando soluzioni altamente innovative basate sulla tecnologia Microsoft.
"L'adesione alla Microsoft Enterprise Cloud Alliance rafforza ulteriormente il già solidissimo rapporto di collaborazione tra Proge-Software e Microsoft, dandoci la possibilità di pensare a nuovi concept progettuali che sono alla base del nostro impegno nella realizzazione di soluzioni innovative che guidano la trasformazione digitale" dichiara Marco Meneo, Direttore Generale di Proge-Software.
"Siamo orgogliosi del ruolo innovativo che le nostre soluzioni svolgono per i nostri Clienti, consentendo di creare valore e di esprimere il potenziale di crescita di ognuno grazie all'utilizzo della tecnologia Cloud di Microsoft" dichiara Simone Allievi, Direttore Marketing di Proge-Software, che prosegue: "La Flessibilità e la sicurezza del Cloud Microsoft ci permettono di rispondere in maniera sempre più efficace e veloce alle crescenti esigenze di trasformazione ed innovazione dei nostri Clienti."
Come membro della Microsoft Enterprise Cloud Alliance, Proge-Software offre STS – Surgery Touchless System, la soluzione indirizzata alle Sale Operatorie che consente al chirurgo l'accesso ed il controllo di ogni tipo di esame diagnostico in modalità touchless (gesti e comandi vocali), tramite tecnologia Microsoft Kinect. L'integrazione con Microsoft Azure consente ad STS di disporre di un flessibile sistema di archiviazione cloud. STS fornisce inoltre funzionalità a supporto della telemedicina, per comunicare e collaborare direttamente dalla sala operatoria (ad esempio per consulti remoti di specialisti o per la collaborazione con team medici a distanza) grazie all'integrazione di Microsoft Skype for Business Online.