23 Giugno 2011
Postato da:

adm-prgsft

Categoria:

News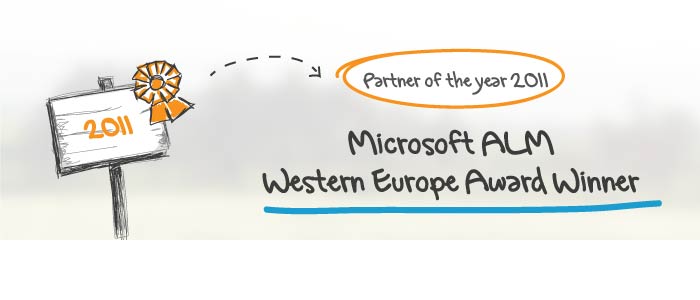 Siamo orgogliosi di comunicare che Proge-Software è il partner italiano vincitore del Microsoft Country Partner of the Year Award 2011 – Italia.
Tale riconoscimento premia Proge-Software come il miglior Partner italiano di Microsoft, riconoscendo l'eccellenza espressa nell'ultimo anno in termini di competenza tecnica e di capacità realizzativa di soluzioni innovative basate sulle tecnologie Microsoft.
"Ci rende orgogliosi essere i vincitori del Microsoft Country Partner of the Year Award 2011", afferma Bruno Angelo Meneo, Managing Director di Proge-Software. "Questo riconoscimento conferma la bontà della nostra strategia incentrata nell'impegno costante a creare valore attraverso l'innovazione. Microsoft e Proge-Software hanno lavorato fianco a fianco per rispondere alle crescenti richieste del mercato italiano di soluzioni e servizi realmente in grado di creare vantaggio competitivo".
I Microsoft Partner Awards sono stati conferiti su molteplici categorie e i vincitori sono stati scelti fra oltre 3.000 candidature.
Il Microsoft Country Partner of the Year Award premia il miglior partner di ogni paese che ha dimostrato livelli di eccellenza nel fornire ai clienti soluzioni innovative basate sulla tecnologia Microsoft. In particolare questo prestigioso premio riconosce il successo conseguito da Proge-Software in collaborazione con Microsoft Italia nel presentare efficacemente l'innovazione delle piattaforme Microsoft, nel sottolinearne il positivo impatto sul business, nell'ottenere la piena soddisfazione degli utenti e nel conquistare, in definitiva, nuovi clienti.
"Siamo lieti di premiare Proge-Software come Microsoft Country Partner of the Year per l'Italia," afferma Jon Roskill, corporate vice president, Worldwide Partner Group, Microsoft Corp. "Proge-Software ha dimostrato che l'impegno messo a servizio dei propri clienti e la stretta partnership con Microsoft costituiscono gli elementi fondamentali per conseguire successi comuni."
Per maggiori informazioni, leggi il comunicato stampa ufficiale di Microsoft.