6 Dicembre 2018
Posted by:

adm-prgsft

Categoria:

Eventi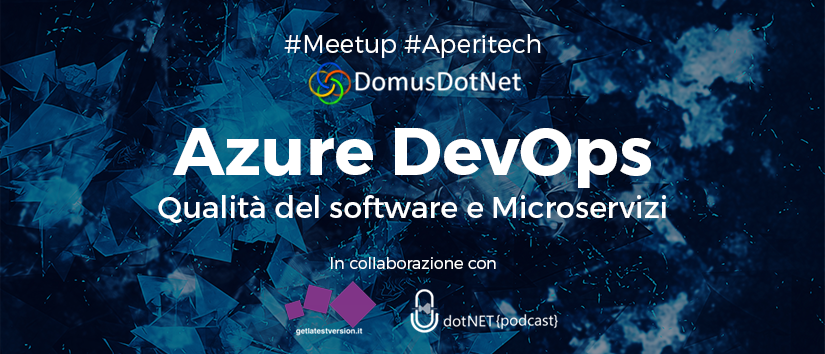 Venerdì 7 dicembre 2018 | ore 19:00 – 21:00
Roma, Via Marsala, 29H

@Hub di LVenture Group e LUISS EnLabs
Quando l'obiettivo è rilasciare valore al cliente, la qualità del software prodotto non può essere un accessorio ma deve diventare una parte fondamentale del software.
Proge-Software crede in questi principi ed è orgogliosa che Giorgio Di Nardo, Project Manager & Software Architect di Proge-Software, sia tra gli speaker dell'appuntamento di dicembre di #AperiTech.
Il tema del dibattito sarà La qualità del software e dei Microservizi e Giorgio introdurrà Azure DevOps e la sua capacità di fornire tutti gli strumenti necessari per assicurarsi di produrre software di qualità.
Saranno poi approfonditi i temi:
– Software Quality Assurance
– Microservices Unleashed: from code to production with Azure Devops
#AperiTech è un'iniziativa di Codemotion in collaborazione con Hub di LVenture Group – LUISS EnLabs, siamo perciò molto orgogliosi di poter prendere parte con una nostra testimonianza a questo importante appuntamento.
Per registrarsi all'evento e ricevere maggiori informazioni CLICCARE QUI.